When The Rain Started

July 31, 2002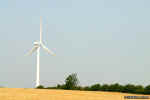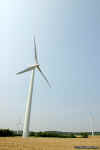 Party over, kids, that was the message to ourselves in the morning. Got up, abused the free breakfast as a substitute for lunch, and around 11 we left heading home, "as far as we can get". Progress through Denmark wasn't too fast, as the low speed limit of 110 km/h was a damper. This allowed us to check out the modern windmills which are everywhere as a clean power source. The crossing to Germany was a non-event since the border checkpoint is now abandoned. The only hints at the different country was the lean mean deer sign which replaced the rather overweight Danish one, and of course the absence of speed limits. I must be getting old as I didn't even get to the top speed of the car, but close. Maybe the very dense traffic had something to do with it, too. And then the weather: after the very colorful sunset came a downpour like you would not expect it outside of the tropics. For a while we were happy to be moving at all, forget speed records.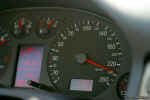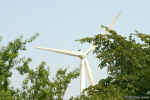 Finally, around 23:00 we crossed the border to Switzerland. Surprisingly, it was not the Swiss guys, armed with machine guns of course, who checked us out but rather the sloe German officer, armed with a mere handgun. I guess the reason why the Swiss didn't want to see Essan's passport was that they saw that the German already checked pretty much everything and they wanted to look nice.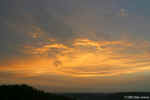 At midnight we were at my aunt's in Zurich, and in the morning at home. I was pleased to return the car to my dad for a change, as the last three times I borrowed the car from him I got home without one, but that's a different story. He didn't say so, but I am sure he felt the same way.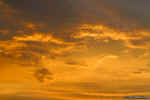 This concluded our 10,460 km long trip, which was a very happy and nice one, in every regard. Casualties were limited to only a few bug bites, and there were no known losses, other than the thousands of bugs on the hood of the car. Being a repeat visitor, I think it's needless to say that we would recommend Scandinavia to anyone interested in pristine nature. You may want to rent an RV, though, unless you are a hardcore tent person, as camping in Scandinavia can be something of a challenge for the uninitiated.
---